Welcome
to
Dr.
Yogesh
Rathod's
Empowerment
Hub!
Unlock Your Potential, Achieve Success, and Find Inner Fulfilment
Are you looking to overcome personal challenges, enhance your professional performance, or gain clarity in your life's direction? Look no further! As a highly skilled Consultant, Counsellor, Life Coach, Business Coach, Motivator, and Mentor, I am dedicated to guiding individuals like you toward a more fulfilling and successful life.
Psychological Consultation
Overcome emotional challenges, manage stress, anxiety, and depression, and gain valuable insights into your psychological well-being.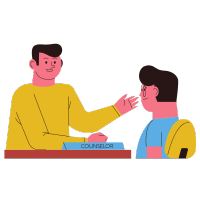 Counselling
Receive one-on-one guidance to navigate through difficult life transitions, improve relationships, and develop coping mechanisms for personal growth.
Life Coaching
Define your life's purpose, set achievable goals, and create a balanced and fulfilling life through personalized coaching sessions.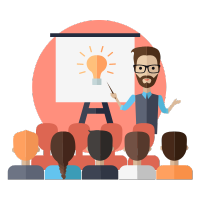 Business Coaching
Elevate your professional performance, enhance leadership skills, and optimize your business strategies to achieve greater success and growth.
Motivation and Inspiration
Experience a renewed sense of motivation, self-confidence, and resilience through motivational sessions and empowering techniques.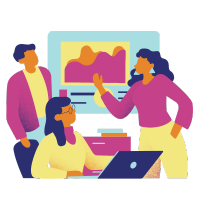 Mentoring
Benefit from the wisdom and guidance of a seasoned mentor, as I share practical advice and valuable insights to help you overcome challenges and make informed decisions.
At Dr. Yogesh Rathod's Empowerment Hub, we believe in empowering individuals to overcome life's challenges and achieve personal and professional success. Our team of highly trained and experienced professionals offers a range of services, including psychological counselling, life coaching, business coaching, motivation sessions, and mentorship programs.
B. A. in Psychology, B. A. S. M. & D. PHARM
Dr. Yogesh Rathod completed a B.A. in Psychology from Mumbai University, a B.A.S.M. from the Indian Board of Alternative Medicine (IBAM), D. Pharm from MET Institute of Pharmacy. Dr. Yogesh Rathod also completed various certificate courses. Dr. Yogesh Rathod is also a member of the American Psychological Association (APA). Till now Dr. Yogesh Rathod touched and inspired thousands of lives. In March 2023 Dr. Yogesh Rathod was appointed as a Member of Governing Committee at MET INSTITUTE OF PHARMACY which is one of the top and most prestigious institutes in India.
Dr. Yogesh Rathod was awarded with Honorary Doctorate by World Human Right Protection Commission and he is also a member of Human Rights Protection Commission.
Dr. Yogesh Rathod is also a successful entrepreneur and having experience of more than 10 years.  Dr. Yogesh Rathod was also invited as a Guest lecturer at various institutes and organizations. Dr. Yogesh Rathod has a very inspiring life story which is published and featured by various media houses.
Dr. Yogesh Rathod is also available on various online healthcare platforms like Lybrate, Practo, etc.